ZIONIC JERSEY


Off White Linen jersey with the number "77" chenille patch sewn at front. The jersey features multiple blank patches including one on the side, one on the back, and one small back logo patch at the bottom right ban of the jersey. The Jersey is Trim with black Velvet tape.


Composition: 100% Linen.
Dry Clean Only.
Do not Iron.
Artisanal made in LOS ANGELES, CA.


(Note: Please allow 4 - 6 Weeks for production time.)


Model is 5'11 / 178 and is wearing a size L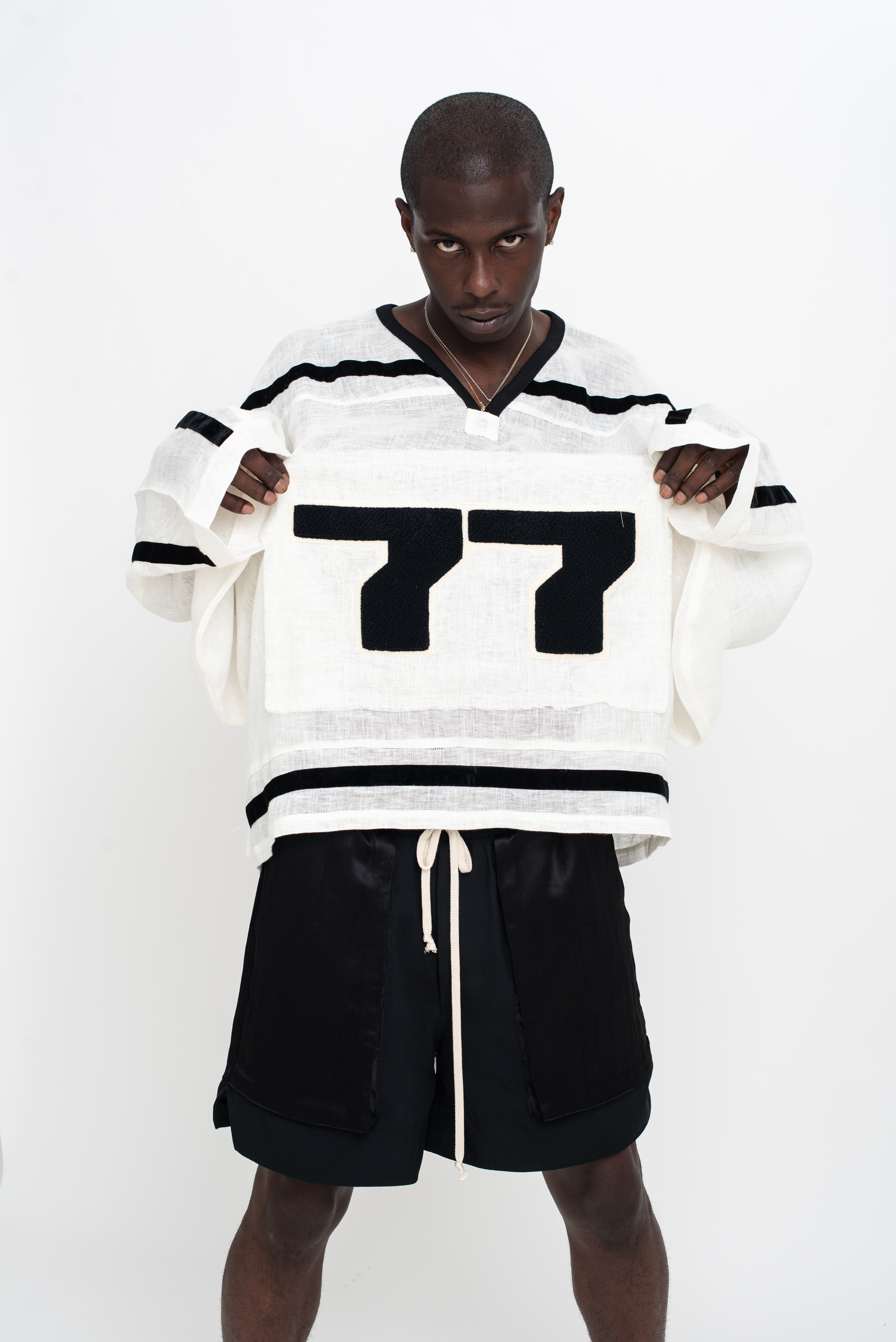 ---





2020. Cwby Studios™ - All rights resevered.